AEPA is a national cooperative of education purchasing professionals representing lead agencies in their respective states.
Currently, AEPA consists of 28 member states who craft contracts and bids competitively that are tailored to meet each state's specific legal requirements. Awarded contracts are available statewide and facilitated by one cooperative member agency acting as the contract administrator. They will help you with any questions regarding the contract and provide any support documentation you need in order to purchase off the contract.
Please note that contracts are also available in non-member states through piggyback contract options. Download a complete member contact listing.
School Specialty-Education Essentials
Contact

:

Greg

Harbaugh
Work Phone
:
888-388-3224
work
Work Email
:
Greg.harbaugh@schoolspecialty.com
INTERNET
Website
:
www.schoolspecialty.com/aepa-co-op
Details
VALUE. SELECTION. SERVICE. QUALITY.
With more than 40,000 classroom and school essentials consisting of well-known brands such as Crayola and 3M, as well as a large and respected selection of proprietary brands, School Specialty Education Essentials has all of your basic school and classroom needs covered.
School Specialty also offers these fine brands under your Instructional Supplies contract. Please visit http://www.schoolspecialty.com for more information.

Early Childhood classroom product and furniture solutions that inspire life-long learner.

An expansive array of art supplies, ideas and support.

Special products and solutions to help ensure success for students with special needs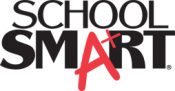 Every day savings on your everyday supplies
Notes
Bid recommended for approval in December 2018.  Contract and extensions possible through March 2023.