AEPA is a national cooperative of education purchasing professionals representing lead agencies in their respective states.
Currently, AEPA consists of 29 member states who craft contracts and bids competitively that are tailored to meet each state's specific legal requirements. Awarded contracts are available statewide and facilitated by one cooperative member agency acting as the contract administrator. They will help you with any questions regarding the contract and provide any support documentation you need in order to purchase off the contract.
Please note that contracts are also available in non-member states through piggyback contract options. Download a complete member contact listing.
Bobcat Company
Contact

:

Jesse Rheault or Heather Messmer
Work Phone
:
(701) 241-8759 or (701) 241-8719
work
Work Email
:
Jesse.rheault@doosan.com or heather.messmer@doosan.com
INTERNET
Website
:
http://www.bobcat.com
Details

Bobcat Company leads the industry in the design, manufacture, marketing and distribution of compact equipment for construction, rental, landscaping, agriculture, grounds maintenance, government, utility, industry and mining. We strive to empower our customers to do their jobs more efficiently and effectively.
Bobcat Company has the most extensive compact equipment distribution network in the world. Some 1,000 independent Bobcat dealers back each and every piece of Bobcat equipment, serving customers thousands of local sales, service, parts and rental specialists. Bobcat dealers are known for their dedication to providing outstanding customer service to ensure long, reliable equipment performance. Locate your local dealer by utilizing the "Find a Dealer" tool at: https://www.bobcat.com/dealer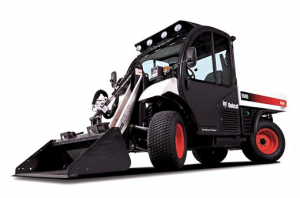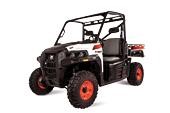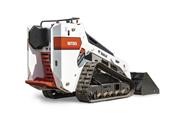 Notes
Bid recommended for approval in December 2019.  Contract and extensions possible through March 2024.
Husqvarna Professional Products
Contact

:

Jake

Breig
Work Phone
:
(704) 340-7367
work
Work Email
:
govsales@husqvarnagroup.com
INTERNET
Website
:
http://www.husqvarna.com
Details
Husqvarna is a world leader in outdoor power products for forestry, lawn and garden care. In the 325 years we have been in business, we have built a brand that is respected by professionals and homeowners alike. We are the world's largest producer of outdoor power equipment and deliver the widest range of products in the industry – from hand-held products like chainsaws, brush cutters, leaf blowers, and trimmers to our zero turn and robotic mowers. Our professional range of lawn maintenance products are distinguished by solutions that promote
productivity, safety and sustainability. High-performance battery-powered products and services such as the Husqvarna Fleet Service™ system are important elements in our commercial lawn and garden segment. We strive to be the preferred partner in the commercial lawn and garden segment, with innovative products and first-class customer service and technical support.
Notes
Bid recommended for approval in December 2019.  Contract and extensions possible through March 2024.